Description
Treat your family to their favorite vegan chocolate dessert. This 12-count family pack will stock your cupboard with the large milkless pea"not" butter cups that look and taste like traditional peanut butter cups, but are actually so much better! The vegan, nut-free formula utilizes fresh, all-natural ingredients to create a flavorful, creamy filling with a smooth chocolate exterior. 2 oz. each. Top 9 common allergen free, vegan, plant based, all natural; made in a dedicated facility.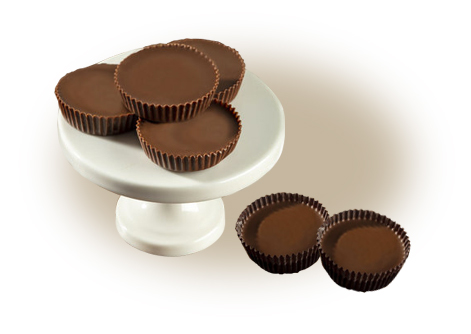 Vegan, All Natural, Dairy Free, Milk Free, Lactose Free, Peanut Free, Tree Nut Free, Egg Free, Soy Free, Wheat Free, Gluten Free and Sesame Free
Ingredients
Ingredients: Sugar, Cocoa Butter, Unsweetened Chocolate, Roasted Sunflower Seed, Rice Syrup Powder, Sunflower Lecithin (An Emulsifier), Vegetable Oil (Mono and Diglycerides), Salt, Vanilla, Natural Flavor
Nutritional Facts: 1 serving per container, serving size (40g), Calories 230, Total Fat 17g, Cholesterol 0mg, Sodium 77mg, Total Carbohydrates 29g, Protein 5g.